Nursery Prague 6 - Toddler Class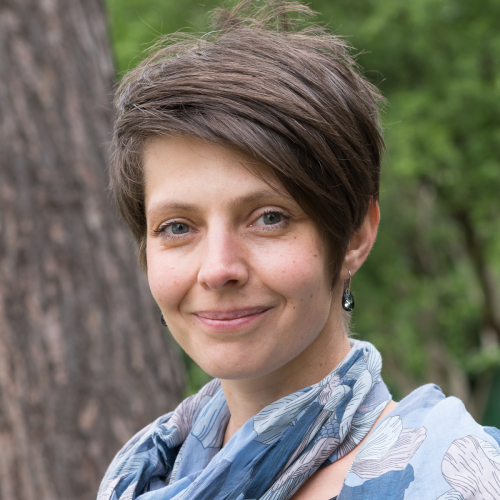 Agata Čadková
Agata Čadková
head teacher

Duhovka is a place where everyone, both children and adults, are treated with respect and trust. At Duhovka, I like the friendly atmosphere where I can share my ideas and create and improve our class together with my colleagues. It is important to me that I can work in a place where values ​​such as self-esteem, courtesy and cooperation apply, and it brings me joy that we can pass it all on to children and thus contribute to their harmonious development.

When working with children, I apply my Montessori education, which I perceive more as a philosophy and lifestyle than just a pedagogical method. I think that psychotherapeutic and coaching Gestalt training helps me to better understand the child's soul and to be able to stay on top of things in certain situations. Last but not least I draw on my personal role of a mother of two and a stepmother of another three children.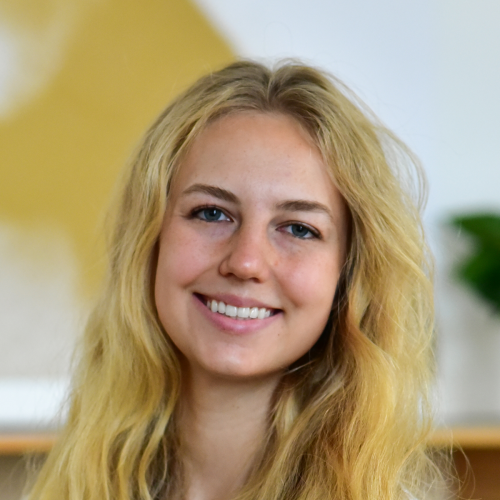 Laura Horton
Laura Horton
english teacher

Duhovka is a great environment for children to learn and grow all while having fun. The Montessori principles Duhovka follows allow for independence from a young age which increases the children's capabilities and confidence. In addition, the bilingual aspect gives the children a great advantage to become bilingual during the best time in life to learn a language.

I have worked with preschool aged children for many years and recently graduated with a degree in child psychology. I love the way that young children see the world and always surprise me with funny things that they say. After teaching English to children in Spain I am excited to immerse the kids in the language in a fun and exciting way.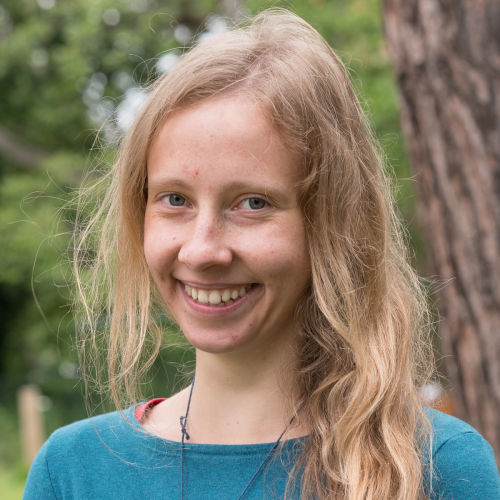 Monika Parobková
Monika Parobková
czech teacher

Duhovka is a great inspiration for me. Without exaggeration, I can say that every day at work I experience joy and a feeling of fulfillment. In practice, I experience that we can do so many things together - with mutual respect for each other and a smile on our face.

One of my life beliefs is: The better one knows oneself, the better one can understand others. There are many ways of self-knowledge and I like to walk through them. Maybe that's why it's easier for me to empathize with children and understand their needs and desires.
Kindergarten Prague 6 - Blue Class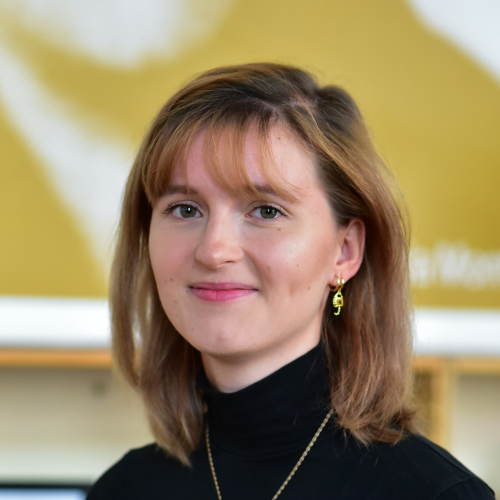 Anna Buchtová
Anna Buchtová
afternoon teacher

The thing I like most about Duhovka is its accommodating approach. Children are viewed as individuals and the school strives to meet their needs. All are equal here irrespective of the age, experience or position, and I believe that's how it should be.

I have worked as a nanny and also as a teacher at a maternity center. But my own childhood is the greatest source of my experience and motivation. We all were once children and although times constantly change, some things remain the same.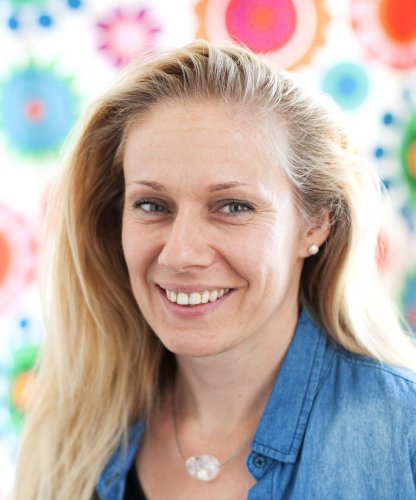 Klára Hannová
Klára Hannová
head teacher

Duhovka helps children develop all components of their personality, and to understand their own emotions and feelings. Thanks to this, they can grow into satisfied and balanced people who reach their full potential in life.

I gained the most helpful experience at an American Montessori school with almost 30 years of tradition, where I worked for several years, and in my Montessori training which prepared me very well for the role of a Montessori teacher.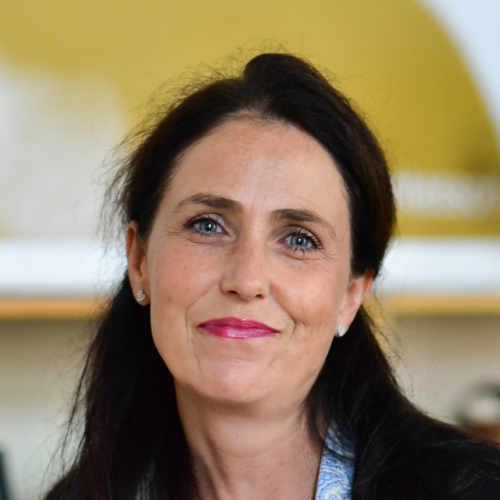 Veronika Janoušková
Veronika Janoušková
czech teacher

Duhovka is a great place with a free and respectful approach to education without unnecessary stress and pressure to perform. It seems to me that the children are really happy here, in a safe environment with their teachers who give them their full attention so that the children can develop at their own pace and, at the same time, learn values such as respect and regard for others, independence, and kindness.

In my work I mainly draw on my experience of many years as a teacher, but I am also very much enriched and inspired by my colleagues, my own children and the children I teach. This is the reason why I so much enjoy and am fulfilled through work with children.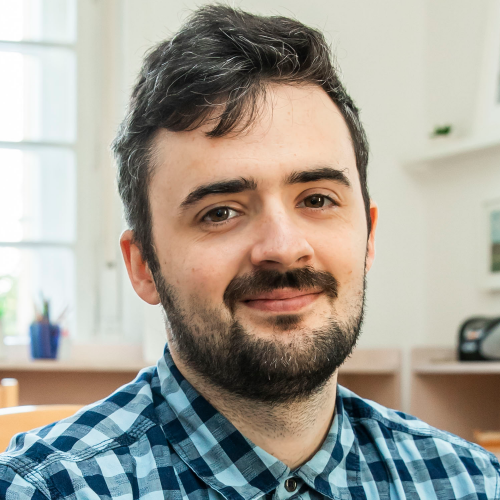 Albert Josef Lipscombe
Albert Josef Lipscombe
english teacher

Duhovka is a great environment were people do not forget to enjoy themselves. This sort of attitude is also passed on to the children who then are able to enjoy the work that they are doing in the classroom, which in turn means that they are motivated to continue.

The best learning experience came from in the environment itself and having very open colleagues where I can express any thought I have without judgment. My time spent at university more built a base, but doesnt really prepare you for the real thing. The most important thing for growth is being able to express yourself, which I have been given every opportunity to do
Kindergarten Prague 6 - Green Class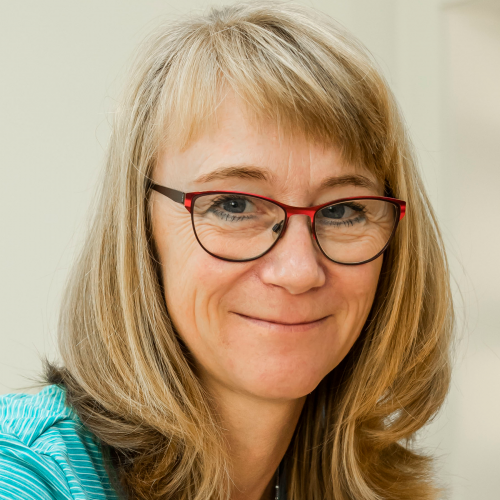 Hana Černichová
Hana Černichová
head teacher

Duhovka has a long tradition and is one of the first Montessori institutions in the Czech Republic. I went through a common journey with Duhovka from its birth - the formation by professional American Montessori lecturers, to the present, when it offers a comprehensive educational program for children from 18 months to 19 years - "from toddlers to graduation". As a person with teacher education and many years of experience, I appreciate the way in which Duhovka creates a positive environment for children's development in all areas – from mathematics, languages and arts to social interactions with the world and society.

Teacher education with an extension for teaching children in preschool age 3 - 6 years, teaching experience in England and subsequently specialization and study of Montessori pedagogy completed by an international American Montessori Society certificate provide me with a huge foundation for work as a head teacher in Duhovka.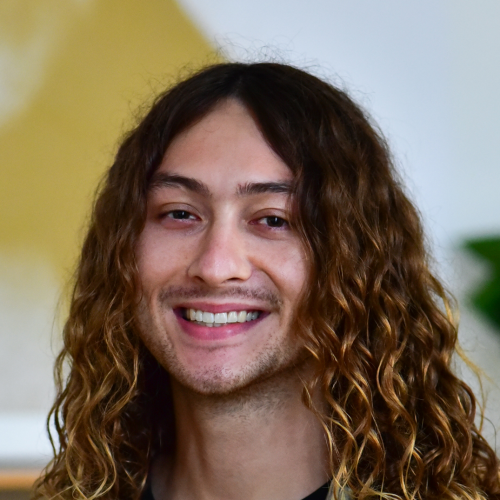 Trey Ibarra
Trey Ibarra
english teacher

Working at Duhovka is a great privilege as I get to teach alongside professionals who deeply care about moving the next generation forward. The attention to detail and focus on every child's well-being is unmatched. It's a great feeling knowing that every person can be counted on and entrusted to do great work here.

My dad is a teacher, so growing up I spent many years around the kids he taught and learned a ton about how to nurture and respect each and every student. He also taught me how to have fun with the kids at the same time. It's important to keep things interesting and maintain a positive, healthy balance.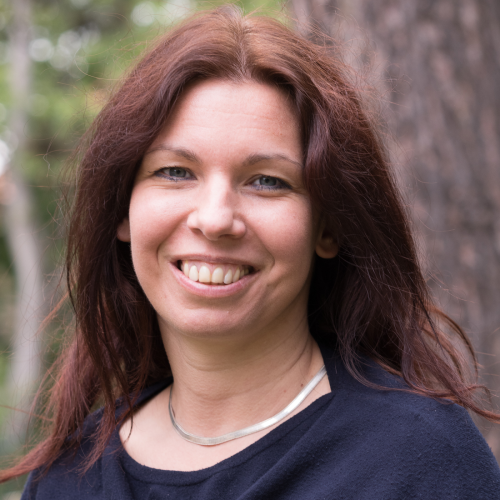 Kristina Jančová
Kristina Jančová
czech teacher

In Duhovka, I have the opportunity to work with people who care about children. They try to approach each of them with respect and understanding. They are constantly working on themselves to enable children to develop even better with the Montessori approach.

My long-term experience as a preschool teacher helps me to work in the classroom. I first had experience with Duhovka as a parent. I saw the great results when educators approach children with their heart on their sleeve, with respect, and in a prepared Montessori environment. I completed an international Montessori course for children aged 3-6. I learn something new every day in class.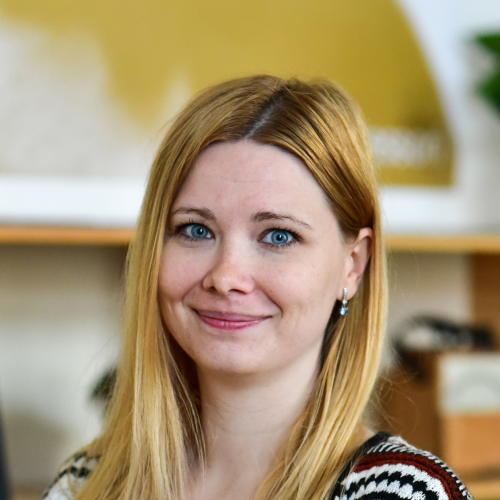 Jana Křížová
Jana Křížová
afternoon teacher

I like being a part of Duhovka because of its very peaceful and friendly atmosphere. The children have here the opportunity to develop in many different directions and are treated with respect.

In my work I take advantage of my experience of working with children both in the Czech Republic and abroad. I took care of children in the USA as an AuPair. In Thailand I taught English to preschool children. Thanks to these experiences I was able to observe different approaches in the bringing up of children and the impact of such approaches on the children's behavior and development.
Kindergarten Prague 1 - Cihelná Class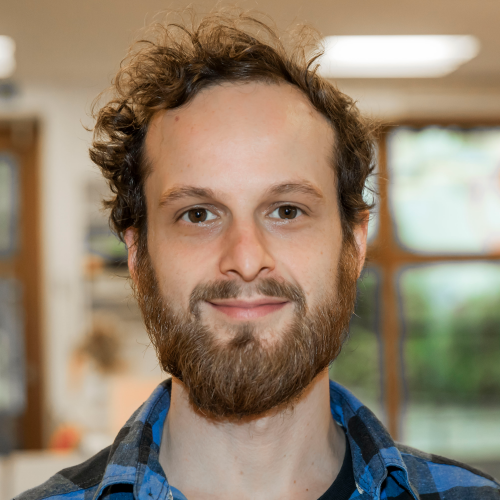 Mike Burgess
Mike Burgess
english teacher

My connection to the natural world around me, my practices of mantaining a healthy mind and body, and never taking things personnally are the life experiences or practices that help me the most when working in Duhovka. Creating time for my own passions, needs and hobbies has made me a more balanced person, a better teacher and collegue.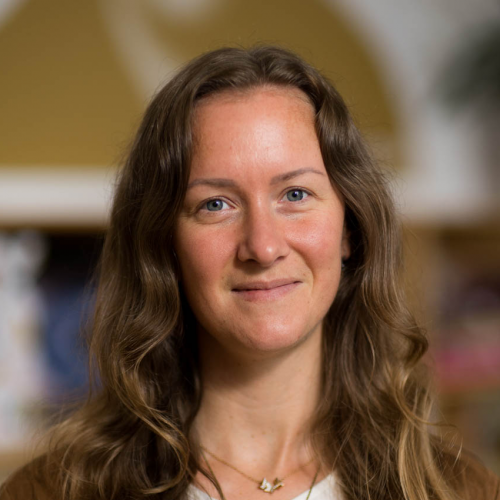 Eva Franková
Eva Franková
afternoon teacher

In Duhovka, I am succeeding in my mission, which is to be a guide for children as they explore our world. Duhovka offers space to develop freely, and I believe we all experience what we need here. I like that there is a collaborative atmosphere within the team, with colleagues and the children support and enrich each other. A respectful and loving approach is fundamental here.

While working in a nursery school, I attended a course for professional nannies called Montessori Pedagogy for Preschoolers and completed a parenting course called "Nevýchova". In the meditation meetings I regularly participate in, we touch on topics related to childcare and shared experiences that help me to go deeper into the world of our little ones. I am engaged in self-study in the form of watching lectures dedicated to the education of children.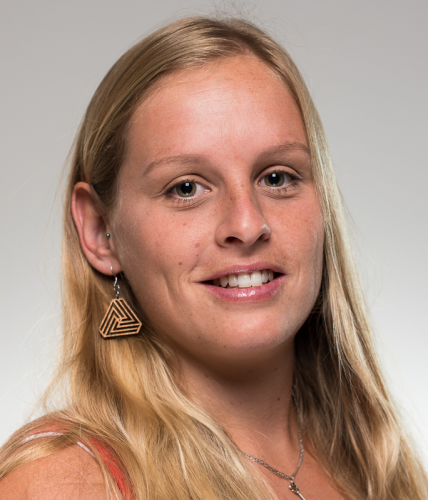 Klára Lejskeová
Klára Lejskeová
czech teacher

Duhovka is a great opportunity for every child. Children here are in a rich social environment and can do what satisfies them internally. It is a preschool which educates children to become independent beings and at the same time tries to equip them with healthy self-confidence.

While working at Duhovka, my education in the field of Preschool and Extracurricular Pedagogy in Svatý Jan pod Skalou helps me. I constantly draw on the experience I gained during internships and at school.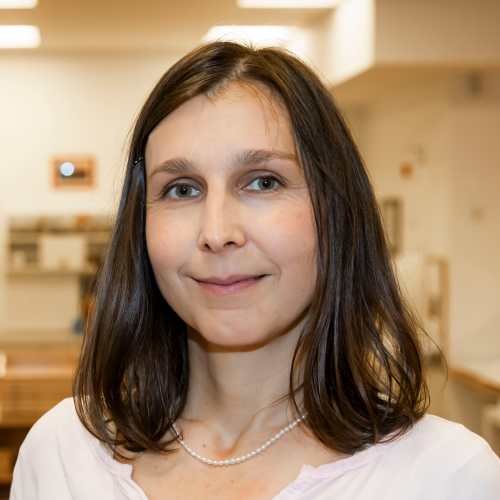 Martina Perry
Martina Perry
head teacher

I like that Duhovka forms a community of people with an open mind and heart. Communication here is based on mutual respect and we all have a chance to grow, learn from each other and work on ourselves. This is true not only in relationships between adults, but also in relationships with children. Respect for the uniqueness of each of us is a valuable gift and experience in life. Duhovka forms a living body that is constantly changing and evolving. Thanks to the amazing team, it is a pleasure to go to work :-)

When working with children, I mostly use my AMS Montessori training, but also my study of philosophy. Both taught me self-reflection, constantly asking new questions and looking for answers. And perhaps the most valuable experience for me is raising my own children. They are the best teachers for me :-) We teach children and they teach us... and at the same time we try to be good guides on their unique journey.